ANTONIOíS ICES
Ice cream van for hire in the derby area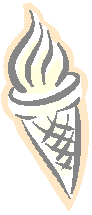 Welcome to my web site.
Antonioís ices is a well established business tradeing in the Derby suburbs, garden fetes, carnivalís, galaís, open days, fun days, sporting events, corporate fun days and events, school events and any other event across the country. We also specialize in weddings and birthday parties. Taxi to your prom night?(limited to 1 passenger)
We take pride in our excellent reputation, friendly service and exceptionally clean ice cream vans. I started selling ice cream with my parents when I was a child many years ago!
We have public liability insurance, licensed, meet all food safety requirements and hold our food hygiene certificates.
We sell soft Italian style ice cream, a good selection of lollies, cold cans, sweets, crisps,chocolate and Slush puppy.
So if you would like us to cater for you at any event please feel free to contact us for a quote and to check availability.